Wi-Fi Enabled Aquarium
Monitor & Controller
Wi-Fi Based
Text Message Alarms
No App Required
Approved for Fresh or Saltwater Use
Water Leak Detection
Power Failure Notifications
Water Level Monitoring
Water Temperature Monitoring
Configurable Aquarium Maintenance Scheduling to Notify When Aquarium Maintenance is Due
Relay Can be Enabled to control Automatic Top Off (ATO), Aquarium Heater, OR Aquarium Lights
Learn More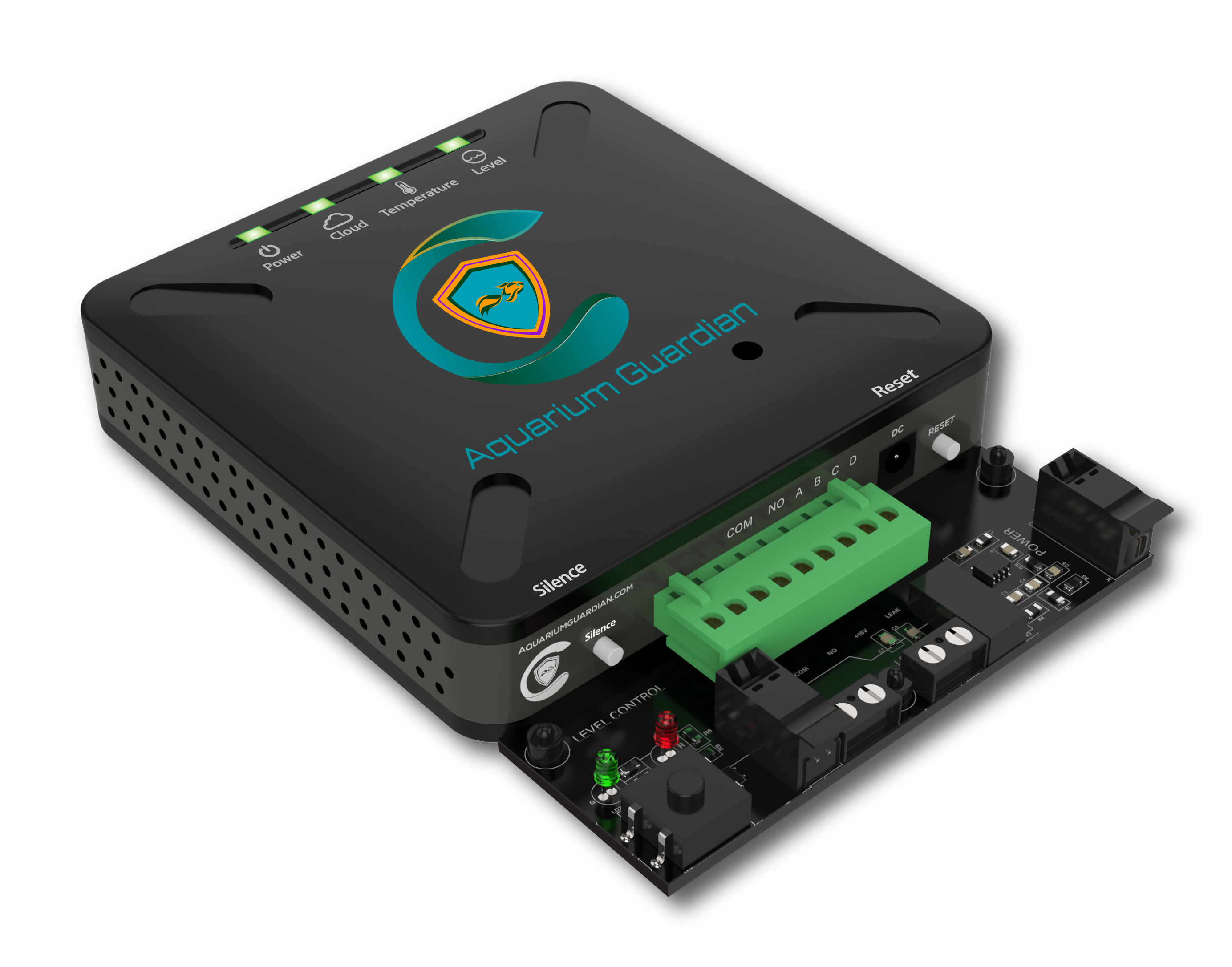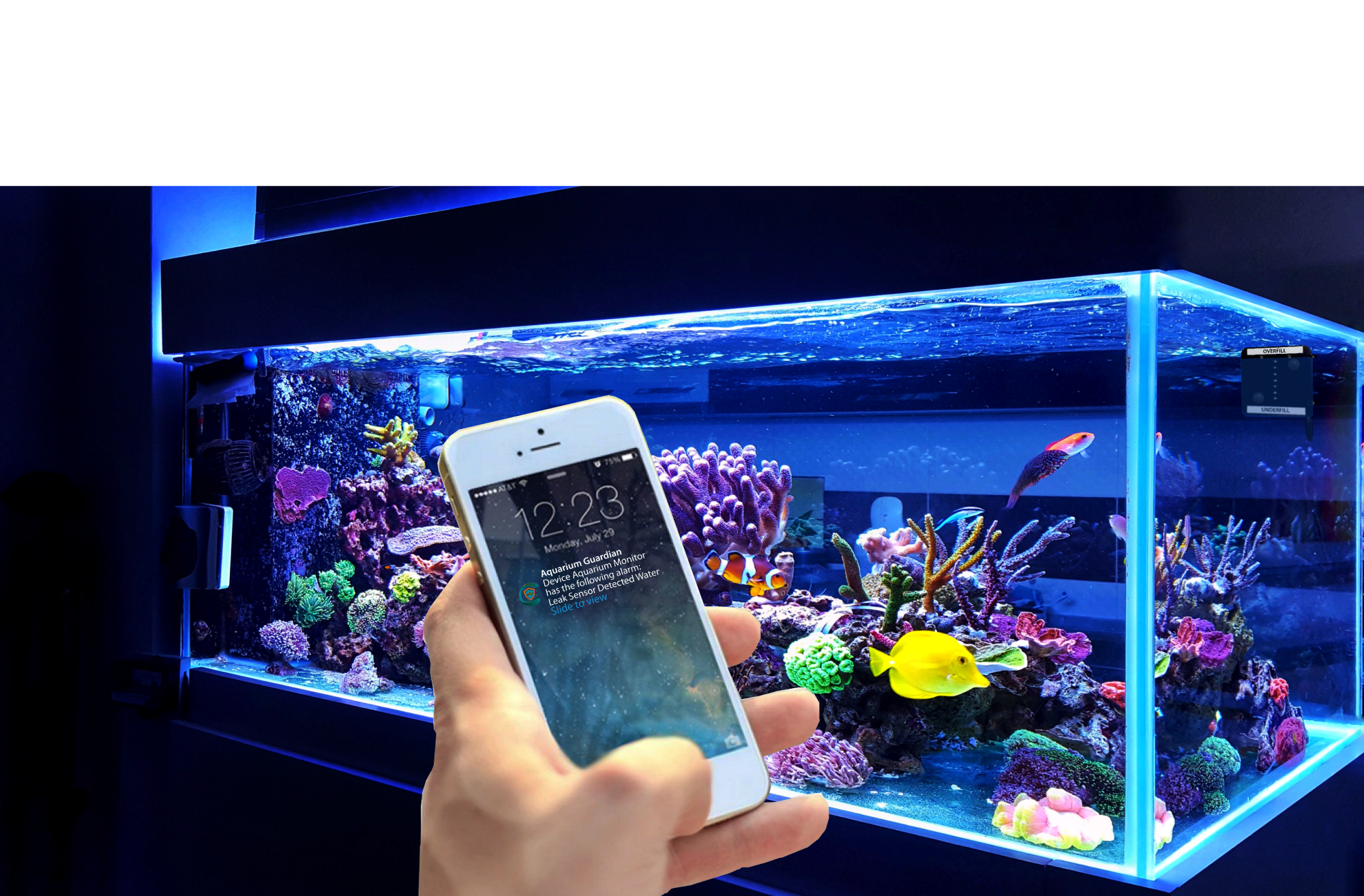 Setup alerts to deliver
to unlimited devices.
Great for families.
Link multiple devices
to a central account.
Great for monitoring multple aquariums.

View aquarium sensor
data anywhere in the world.
Great for when you are away from home.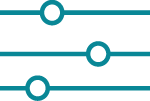 Configurable alarm levels
and alarm outputs.
Market leading flexibility.
Aquarium Guardian Monitors/Controls
---
Aquarium Water Level
Real-time water level readings on portal

Water level is especially important to maintain salinity in saltwater aquariums

Automatic Top Off feature can be enabled if relay is selected

Aquarium Temperature
Alerts user when temperature is outside of customer's specified limits

Can control aquarium heater when relay is enabled
Leak Detection
Detects leaks quickly before aquarium is emptied and home/ aquarium is damaged

User can add multiple leak sensors to monitor other areas

Power Failure
Outlet power monitoring

Avoid costly property damage

Uses Cloud check-in monitoring

Ambient Temperature & Humidity
Monitor your home's temperature & humidity

Set a safe temperature range

Integrated sensors inside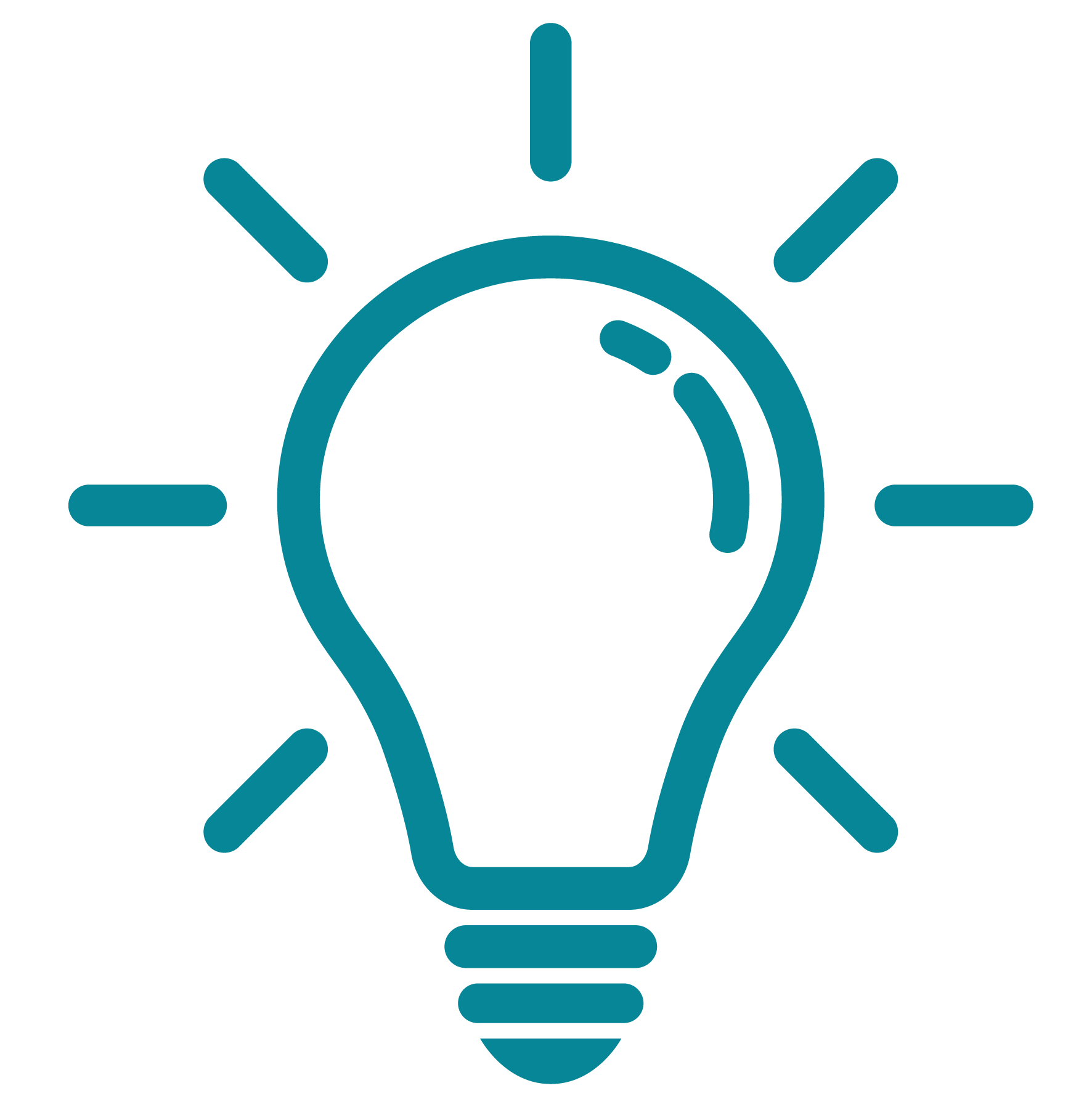 Aquarium Lighting
Configurable timing for control of aquarium lights

Adjust aquarium light schedule anywhere in the world through the user interface

This feature can be activated if the relay is selected to control aquarium lights
Advanced Features
---

Alarm Siren
Configurable audible siren
90dB estimated SPL
Operates on battery backup

Battery Backup
Lithium Polymer Ion Battery
Up to 20 hours of backup
Integrated recharging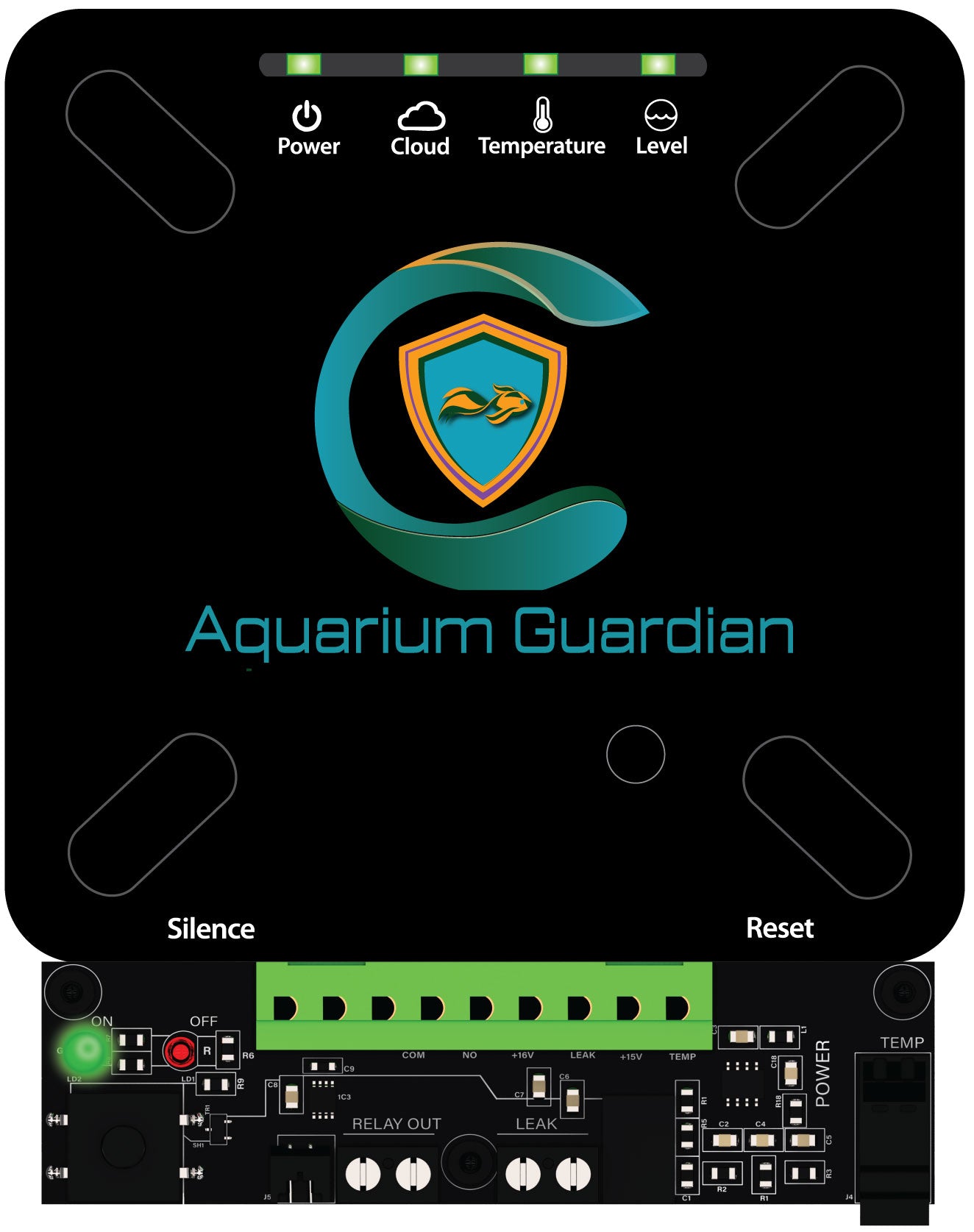 Wi-Fi
IOT smart Wi-Fi device
Easy WSP or Hotspot setup
Avoid costly cellular fees
Cloud Monitor
Check-in based watchdog
Programmable sample interval
99.8% cloud uptime
---
---
Text Message Alarms
Alarms delivered directly to your cell phone. Each alarm type sends a custom message.
Receive an alarm when the alarm occurs and once it has been resolved.
---
What's In The Box
---
Aquarium Guardian

User Manual

12V Power Adapter

Water Level Sensor

Floor Leak Sensor

Temperature Sensor